Dust removal cloth bag is a dry filter dust device components, suitable for the capture of small particle size, dry, non fibrous dust. Dusting cloth bags are usually made of textile filter cloth and non-woven felt. They can be classified into three types according to their temperature.
Room temperature dust bag: mainly made of polypropylene and polyester fabric, such as non spinning, textile technology, with good air permeability, smooth surface, good dimensional stability, dust is not easy to adhere and easy to peel off and other excellent properties. It is mainly used for dust removal in normal temperature industry and flue gas treatment at normal temperature.
Medium temperature dusting bag: mainly made of acrylic fiber short fiber, acrylic base cloth needling technology. It is widely used in medium temperature field and medium temperature fan bag bag. It is suitable for various dust pollution industry and medium temperature and bad working conditions.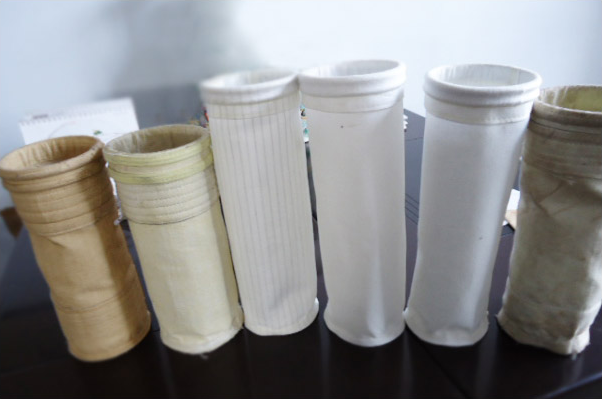 High temperature dedusting cloth bag: it is mainly made of P84, PPS, expanded glass fiber, superfine glass fiber, PTFE and other high temperature resistant fiber through textile and non spinning process. It has the characteristics of good thermal stability, high filtration efficiency, long service life and so on. After coating treatment, it also has the characteristics of corrosion resistance, water repellent, oil resistance and static resistance. It is mainly used for dust removal under various high temperature flue gas conditions and harsh working conditions.
The regulations of dust emission standards in different industries are different. According to the different properties of dust and the production characteristics of each industry, the dust collection and cloth bags used in each industry are different.
Boiler and coal-fired power plant applications: the domestic boiler and coal-fired power plant originally used the electrostatic precipitator to control the dust smoke, and then it was found that the electrostatic precipitator was often affected by the working conditions, which resulted in the instability of the dust removal effect. Electricity conversion bag filter or point bag composite dust collector has been widely implemented. Because of the heavy gas content and complex composition of the dust, the temperature of the flue gas is very high, and the temperature resistance of the bag is 180 to 200 c. So the high temperature dust bag bag which is resistant to corrosion, resistance to electricity and oxidation is generally chosen. The PPS dusting bag is more applied.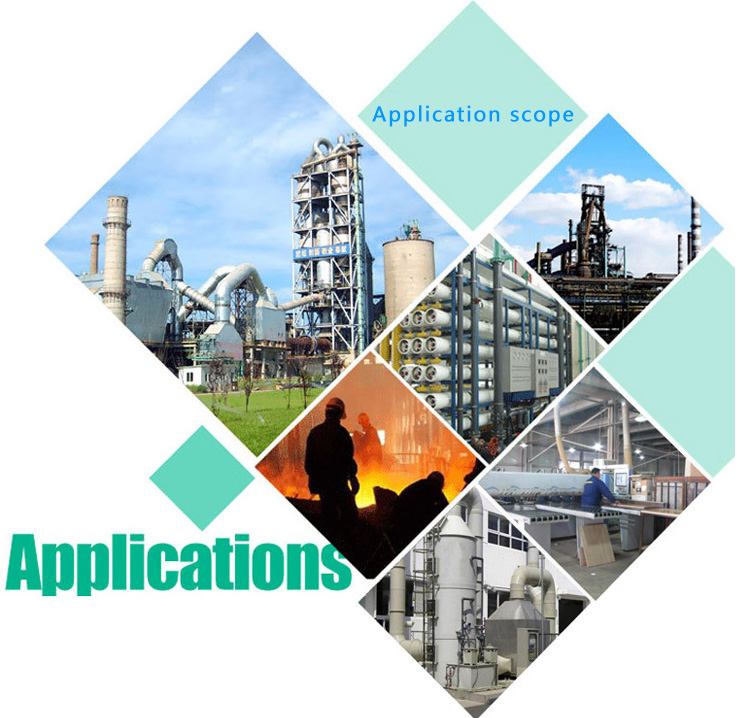 The application of iron and steel production: the iron and steel industry has large flue gas concentration, many dust and fine characteristics. The temperature of different furnace conditions is different, the temperature of the dust collection bag is only 150 to 200 C in some working conditions, and the temperature of the cloth bag is more than 300 degrees C, the performance of the cloth bag is lower and the temperature of the bag is low. It is decided whether to use medium temperature dusting cloth bag or high temperature dusting cloth bag. Many of the dusting bags include Numex, glass fiber /P84 composite needle felt, pure glass fiber filter material and so on.
Looking for ideal Polypropylene Dust Bag Manufacturer & supplier ? We have a wide selection at great prices to help you get creative. All the Needle Punched Felt Bag are quality guaranteed. We are China Origin Factory of Two Dust Collector Bag. If you have any question, please feel free to contact us.
Product Categories : Dust Collector Fittings > Dust Collecting Bag