Ash cleaning method for dust collection at bottom of filter bag of dust collector.
1, gas cleaning: gas cleaning is by means of high pressure gas or external air filter bag to remove dust on filter bags. Gas cleaning includes pulse jet cleaning, reverse blowing and ash cleaning.
2, mechanical vibrator ash: the top vibrate dust and the middle vibrate dust, is the use of the mechanical vibrator cycle of the cycle to beat the filter bag, in order to clear the dust on the filter bag. The dust collector skeleton produced in the bottom of the filter bag needs to be treated in time to ensure that it can fully play a certain role in the industry, avoid damage to the skeleton of the dust collector, and ensure that good performance and value will continue to be produced in the dust removal. The skeleton of the dust collector plays an important role and performance in the practical use. It can accurately grasp and function in accordance with certain forms and conditions. It can conform to the changes in the market and fully display a certain trend and function. In the dust removal work, it is good grasp and function in accordance with the situation of the market.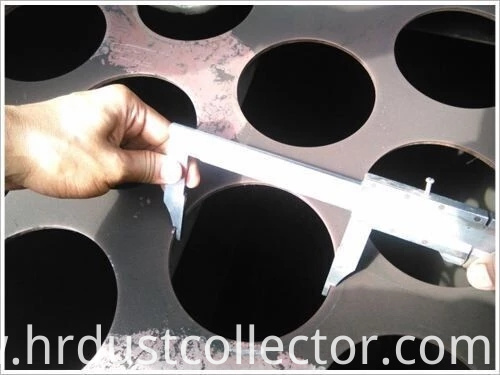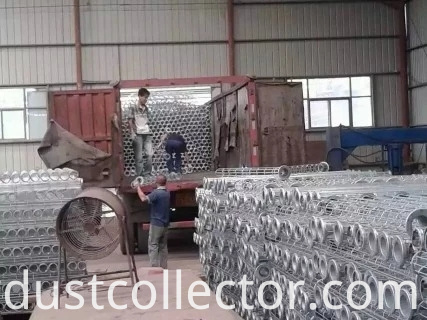 Service life
The dust skeleton is the rib of the filter bag. It should be light and easy to install and maintain. The quality of the frame directly affects the filtering state and service life of the filter bag. The natural granite is used to process the circular curved plate through mechanical processing. The whole structure is smooth and smooth. It has the characteristics of corrosion resistance, abrasion resistance and high temperature resistance. The exterior is poured with high strength and high temperature resistant and alkali resistant materials. The strength and life span of the equipment are greatly enhanced by the outer protective steel plate of the barrel equipment. The body uses 1 meters per section structure, the joints have concave and convex joints at each joint, and the joints are connected with furan resin or acid alkali glue mud at the joint to ensure that the connection is not leaky; overcoming the common faults of the seeping and air leakage of the original granite duster. The upper sink. For the ceramic structure, the ceramic dust collector ensures no water leakage in the water supply process, avoids the seepage setback of the original granite duster water trough, and strengthens the use effect of the dust collector. The simple installation is 1 meters per day, and the site can be installed for half a day, reducing the construction period.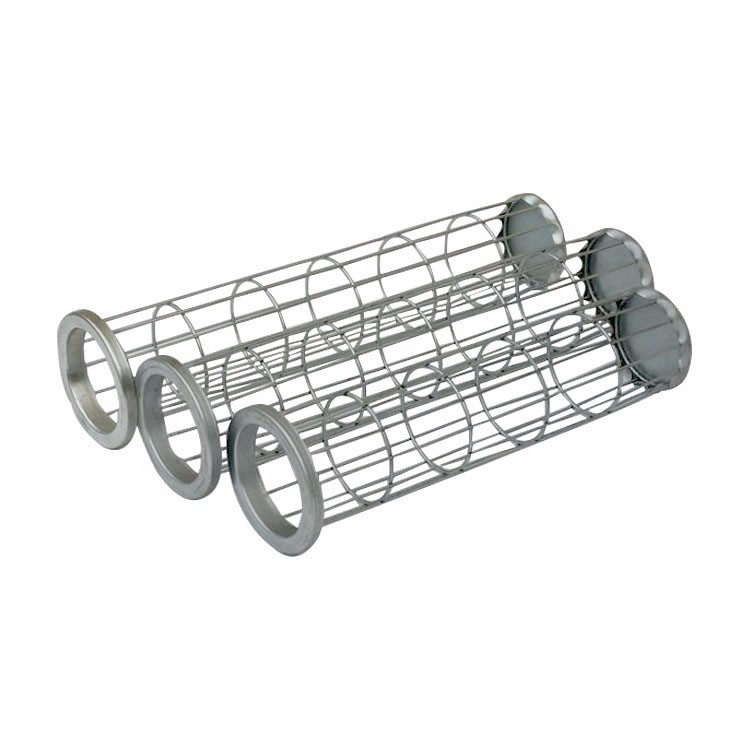 Looking for ideal Dust Collector Supporting Bag Cage Manufacturer & supplier ? We have a wide selection at great prices to help you get creative. All the Deduster Supporting Cage Bone are quality guaranteed. We are China Origin Factory of Deduster Support Frame. If you have any question, please feel free to contact us.
Product Categories : Dust Collector Fittings > Dust Collector Bag Cage