Flue gas purification is mainly the control of industrial waste gas produced in industrial places such as dust particles, smoke dust, odor gas and toxic and harmful gas. The common waste gas purification includes the purification of factory smoke and dust, the purification of dust and waste gas in the workshop, the purification of organic waste gas, the odor purification of waste gas, the purification of acid and alkali waste gas, and the purification of chemical waste gas.
Definition
Waste gases from industrial production often have harmful effects on the environment and human health. Cleaning measures should be taken before entering the atmosphere to meet the requirements of exhaust emission standards. This process is called exhaust gas purification. Commonly used exhaust gas purification methods are: absorption, adsorption, condensation and combustion four.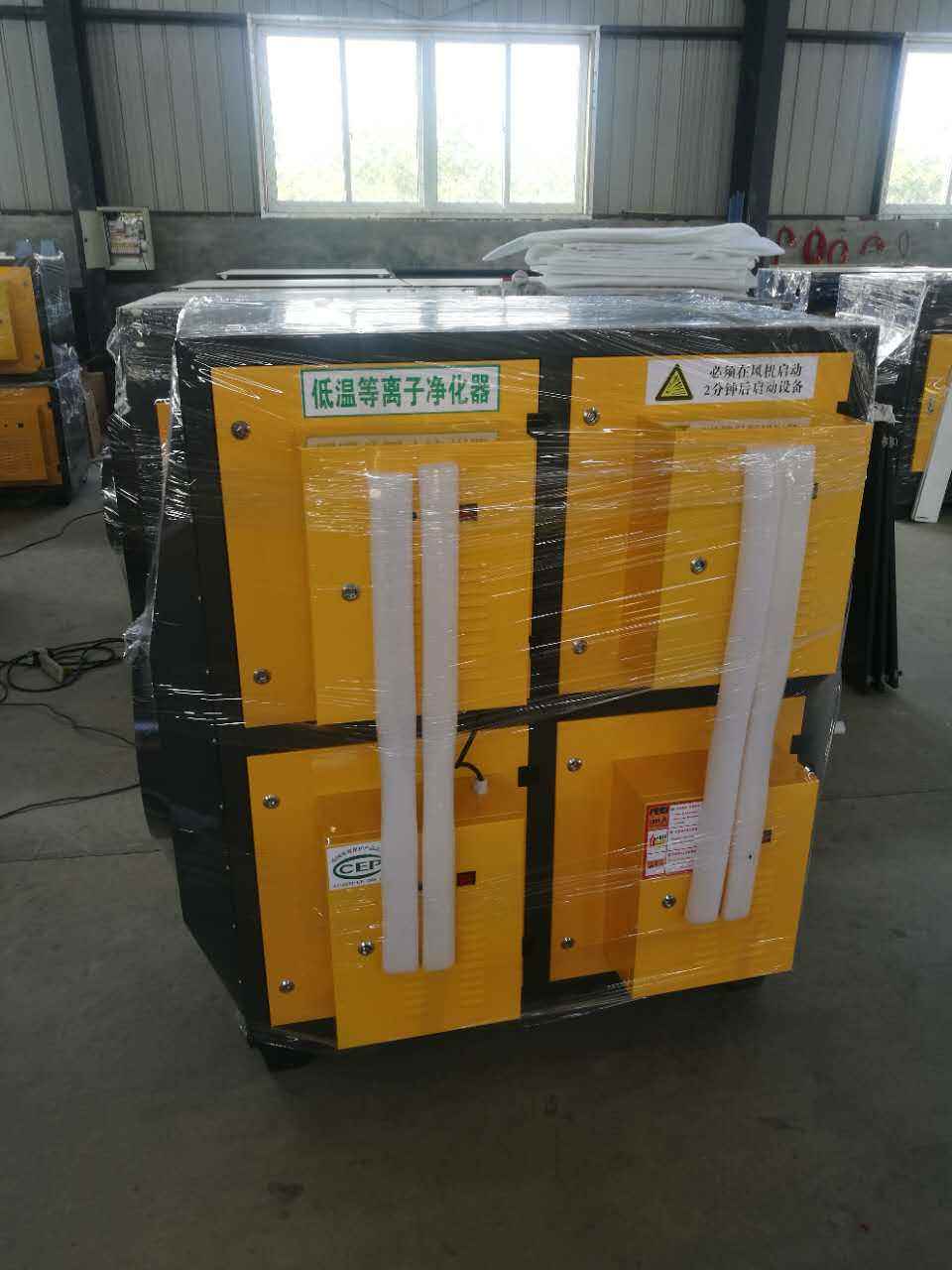 purification system
A complete exhaust gas purification system is usually made up of five parts. They are gas collection devices (gas collecting covers) that capture pollution gases, pipes that connect the components of the system, purify devices that purify the polluted gas, and provide power for the flow of gas. The dyed chimney.
Gas collector
The capture of pollutants usually refers to the control and collection of the airflow of pollutants emitted at the open parts of the equipment. Through effective capture of pollutants to ensure good production and living environment around, as far as possible to transport and purify the smallest amount of gas, the highest efficiency. The gas collecting hood is a device for capturing pollutants, and its performance has a direct impact on the technical and economic indexes of the local exhaust purification system.
The Conduit
Pipe intake is an integral part of the exhaust gas pollution control system. The pipeline system is used to transport airflow in the purification system, and the equipment and components of the system are connected into a whole through the pipeline. The rational design, construction and use of pipeline system can not only give full play to the effectiveness of the control device, but also directly relate to the economic rationality of the design and operation.
Purification equipment
Gas purification service is the core part of the purification system. When the pollutants in the exhaust contain the most discharge standards, they must be purified before reaching the discharge standard before they can be discharged into the atmosphere.
Ventilator
The fan is the power unit for gas flow in the purification system. Fans are usually placed behind the purification equipment to prevent fan wear and corrosion.
Looking for ideal Plasmacluster Ion Generator Manufacturer & supplier ? We have a wide selection at great prices to help you get creative. All the Plasma Exhaust Purifier are quality guaranteed. We are China Origin Factory of Refinery Exhaust Purifier. If you have any question, please feel free to contact us.
Product Categories : Exhaust Gas Purifier