Product Description
High quality industries dust removal machine,Cyclone Dust Collector
Product introduction
Cyclone separator is a kind of simple structure, stable performance, efficient separation equipment, dust removal mechanism is making the dust air do rotation movement, dust particles by centrifugal force will be separated from the air and complement with the wall, then with the help of gravity that dust fell into ash hopper. Is now widely used in dust purification of following enterprise: hardware factory, furniture factory, cement, , shoe and other industries.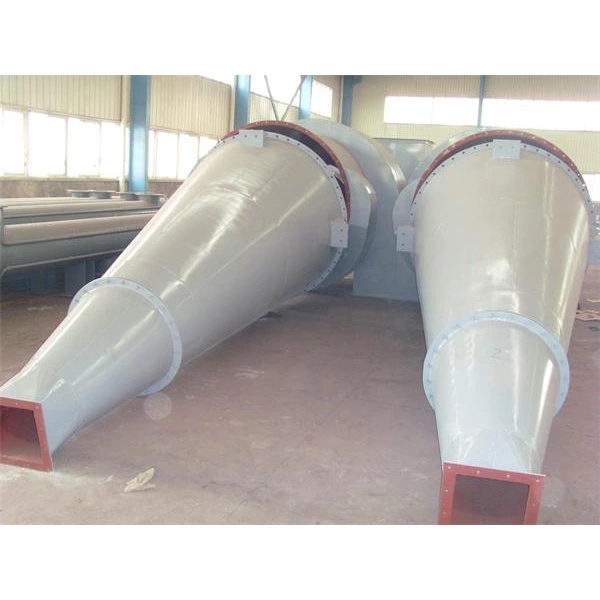 According to the flow entering the way, can be divided into the tangential and axial into two categories. Under the same pressure loss, which can handle the gas three times that of the former and the flow distribution uniformly.
Ordinary cyclone dust extractor is composed of intake pipe and exhaust pipe and cylinder, cone and ash hopper. Cyclone dust collector has simple structure, easy to manufacture, installation and maintenance, equipment investment and operation cost is low, has been widely used for separating solid and liquid particles from the air.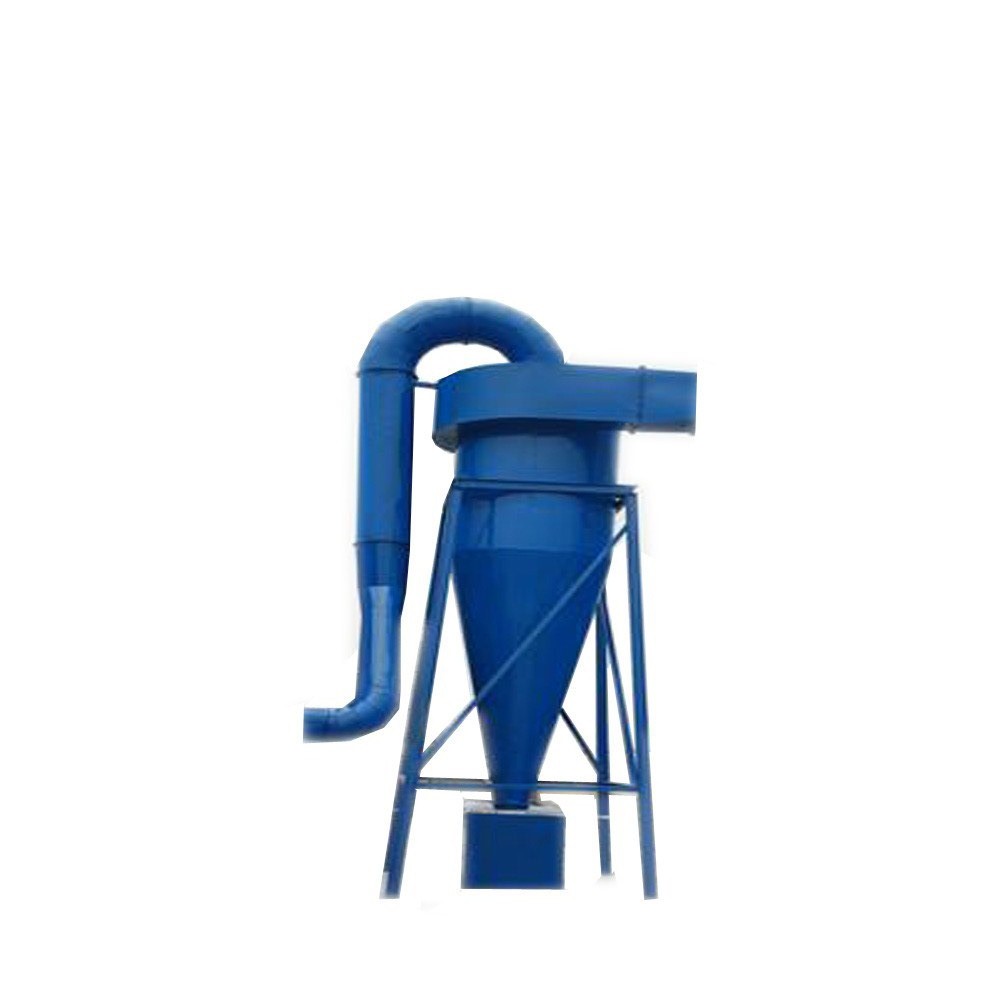 Product Introduction
High efficiency best air cyclone dust collector
Cylone dust collector consists of air inlet, air outlet,cylindrical body, cone part and ash bucket. It's structure is simple and convenient to produce, install and maintenance manage. With lower cost and wide application, it is fit for removing non-stick & non-fibrous dust(>5μm), but multi-tubes cyclone dust collector has 80-85% collection efficiency as to 3μm. Besides, it can work under 1000℃ and 500*105pa situation if it is made of ceramic material or special metal that are heat-resistant, wear-resistant and crossion resistant.
Cyclone dust collector is usually used as first phase dedusting system, to filtering large size particles (>5μm) then through Bag Type Dust Collector filtering again. So it is very common that cyclone separator and bag dust collector are using at the same time in one plant to reach local emission standard.
we can offer serial service including consultant, designing, manufacturing,on-stie installation, debugging and after-service and etc
The cyclone dust collector is a kind of dedusting device. The mechanism of dust removal is to make the dust air flow rotating. By centrifugal force, the dust particles are separated from the air flow and trapped in the wall, and then the dust particles fall into the ash bucket with the help of gravity. Each component of the cyclone has a certain size ratio, and the change of each ratio can affect the efficiency and pressure loss of the cyclone, among which the diameter of the dust collector, the size of the air intake and the diameter of the exhaust pipe are the main factors. When using, it should be noted that when a certain limit is exceeded, favorable factors can also be turned into unfavorable factors. In addition, some factors are beneficial to improve the efficiency of dust removal, but increase the pressure loss. Therefore, the adjustment of all factors must be taken into account.
Looking for ideal High Quality Industrial Dust Removal Machine Manufacturer & supplier ? We have a wide selection at great prices to help you get creative. All the Circular Jet Type Dust Collector are quality guaranteed. We are China Origin Factory of Circular Dust Collector. If you have any question, please feel free to contact us.
Product Categories : Cyclone Dust Collector Series