Stainless steel
Pulse Bag Dust Collector
, which is a dry type high efficiency dust collector, uses the filtering function of porous bag filter elements for dust removal. It has the advantages of high dust removal efficiency (for 0.3um dust, efficiency up to 95%~99.5%), strong adaptability, flexible use, simple structure, stable work, easy to recover dust, simple maintenance and so on. The stainless steel duster is widely used in the pharmaceutical, biological, chemical, food and other industries (for example: the crushing machine, sugar coating pot, mixer, shredder, screen powder machine and other technological equipment) dust removal, as well as electronic, mechanical processing, casting, building materials, ceramics, loading and unloading, mine, metallurgy and other industries dust removal. The dust, cement, gypsum powder, charcoal powder, bakelite powder, plastic powder and so on have good dust removal effect in a certain range. The dust removal efficiency is more than ninety-nine point five percent. In a variety of high efficiency dust remover, it is a highly competitive dust collector.
| | |
| --- | --- |
| Air Volume | 1500~1,250,000m3/h |
| Filter area | 24~17238m2 |
| Filter bag material | Depends on gas |
| Filter speed | 0.8~1.2m/s |
| Air inelt concentration | <200g/Nm3 |
| Air leakage | ≤3 |
| discharge valve/Screw Conveyor | Depends |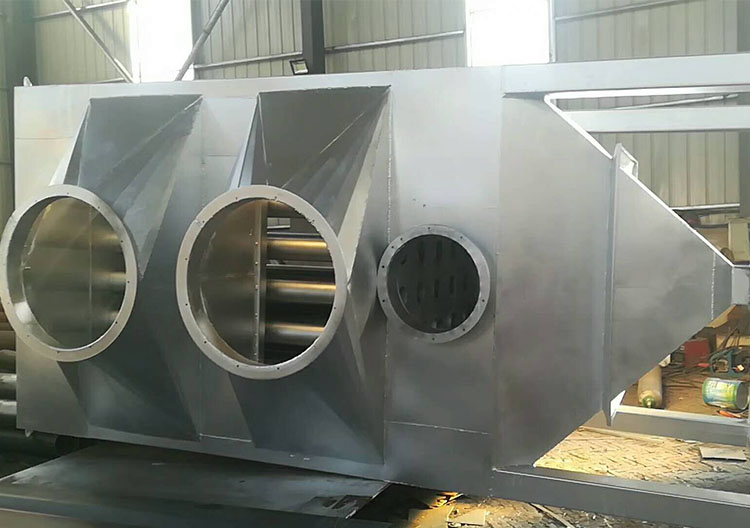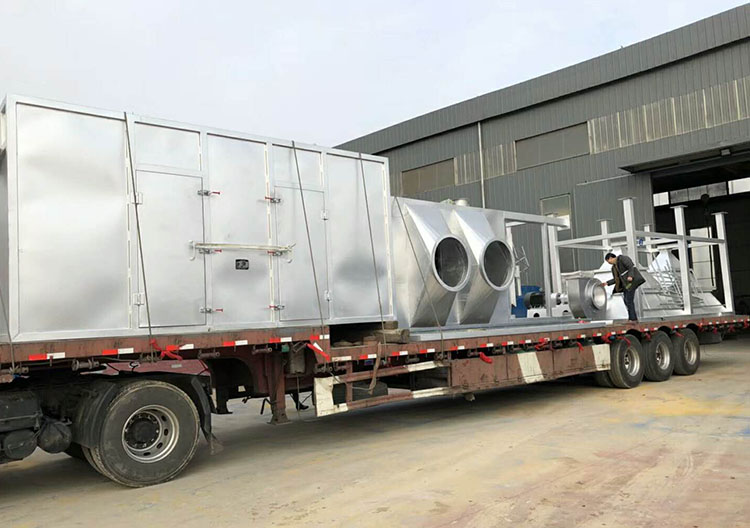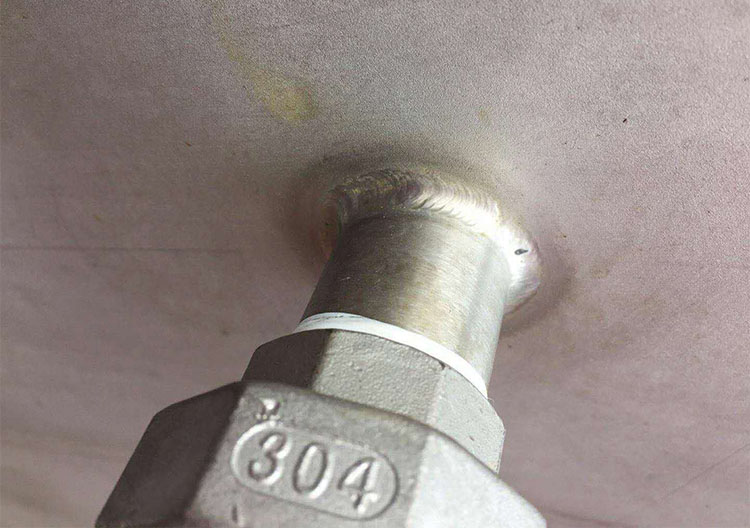 The dust collector of Stainless Steel Dust Collector is suitable for all kinds of independent dust producing points, it is flexible and convenient, in situ dust collection, on the spot treatment, can effectively ensure the cleanliness of the air, and is widely applicable to the purification and dust removal of the GMP certification project. The basic structure of the dust collector is composed of a box body, a fan, a filter bag, a dust collector and a microcomputer controller. Mobile stainless steel dust collector, dust collector configuration stainless steel dust pipe, dust hood, can be adjusted according to the need up and down, 360 degrees of rotation, the use of power 380V/220V, new products, practical, stable performance, easy to use and maintenance.
The use environment of stainless steel pulse Bag Type Dust Collector: the flue gas contains weak corrosive gas or water, PH6 or PH8, and the smoke contains weak corrosive gas and water at the same time.
The stainless steel pulse dust collector is filtered through a filter bag, and the dust is blocked on the outer surface by the filter bag. The purified gas is discharged by the wind turbine through the air outlet, and can be directly discharged into the room. After a period of production and use, the structure of the unit is further improved. The basic structure of the dust collector consists of five parts:
1. upper box: composed of a lifting cover plate and an air outlet.
2. medium box: it is composed of a porous plate and a filter bag.
3. lower box: composed of air inlet, ash hopper and check door.
The 4. row ash system consists of a decelerating device and a ash conveying and ash discharging device.
The 5. injection system is composed of a control instrument, a control valve, a pulse valve, a spray pipe, an air bag and a protective installation.
Dust collecting and dust collecting system for asphalt mixing plant crushing, grinding machine, drying machine, kiln and so on.
Stainless steel bag type dust collector mainly uses the corrosion resistance and oxidation resistance of stainless steel plate. The selection method of the stainless steel bag type dust collector is the same as that of the ordinary iron bag filter. The manufacturer should choose the appropriate dust remover in combination with its own site, air volume, wind speed and so on.
The stainless steel bag filter mainly determines the special use of the dust collector according to the performance of the stainless steel plate.
First, some dusty gases are corrosive, so we should choose the plates with corrosion resistance to do the duster. The ordinary iron dust remover has no corrosion resistance and can only choose stainless steel dust remover.
Two. The oxidation resistance of stainless steel dust remover can prolong the service life of the dust collector.
Looking for ideal Stainless Steel Bag Filter Manufacturer & supplier ? We have a wide selection at great prices to help you get creative. All the Pulse Stainless Steel Dust Collector are quality guaranteed. We are China Origin Factory of High Temperature Stainless Steel Dust Collector. If you have any question, please feel free to contact us.
Product Categories : Bag Type Dust Collector Series > Bag-type Dust Remover