Sodium calcium double alkali desulfurization deduster process using sodium calcium double alkali desulphurization process (NaOH/Ca (OH) 2) is a technology developed on the basis of limestone / gypsum method and sodium alkali method. It overcomes the disadvantage of easy scaling and high operation cost of the limestone / gypsum method and sodium alkali method. It uses sodium salt to dissolve in water, and uses sodium alkali to absorb SO2, SO3, HCL, HF, NOX and other acidic substances in the absorption tower, as well as the synergistic purification capacity of multiple components, such as PM2.5, heavy metals and dioxin. The operation monitoring data show that the operation efficiency of desulphurization can be more than 95%, the highest can reach 99%, the SO2 emission is less than 100 mg/Nm3 (minimum less than 20mg/Nm3), the dust emission is lower than 20mg/Nm3 and the lowest is less than 10 mg/Nm3, and the multiple pollutants such as SO3, HCL, HF, NOX, PM2.5, heavy metal and dioxin are effectively removed. The desulfurized liquid after absorption is regenerated by using cheap lime in the oxidation tank, thus making the sodium ion circulate and absorb and utilize.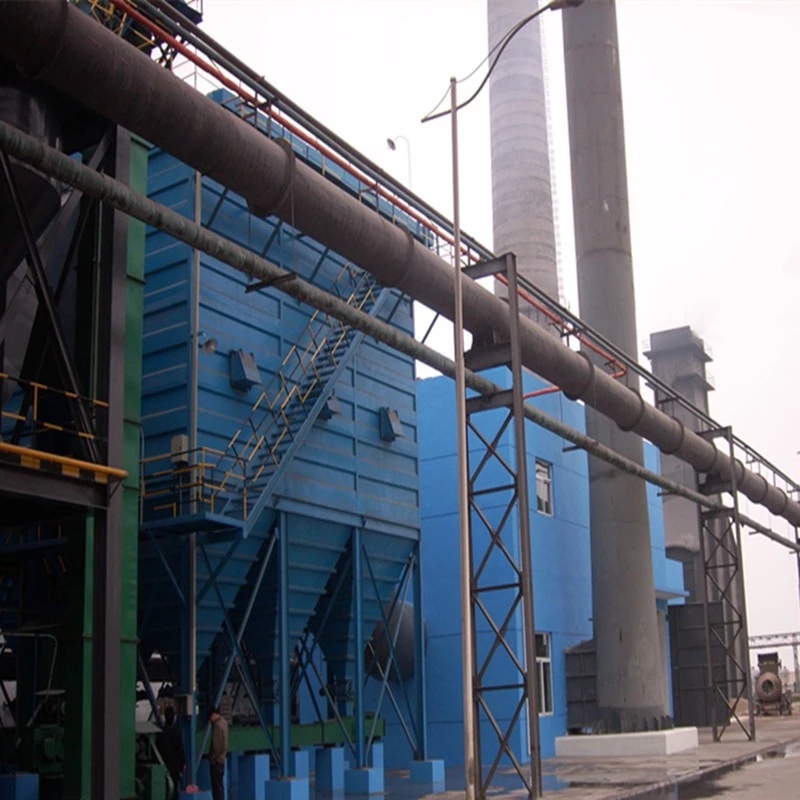 This sodium calcium double alkali desulfurization deduster has the characteristics of lime process and sodium alkali method, which not only solves the problem of easy scaling in the lime process, but also has the advantages of high absorption efficiency of sodium alkali method.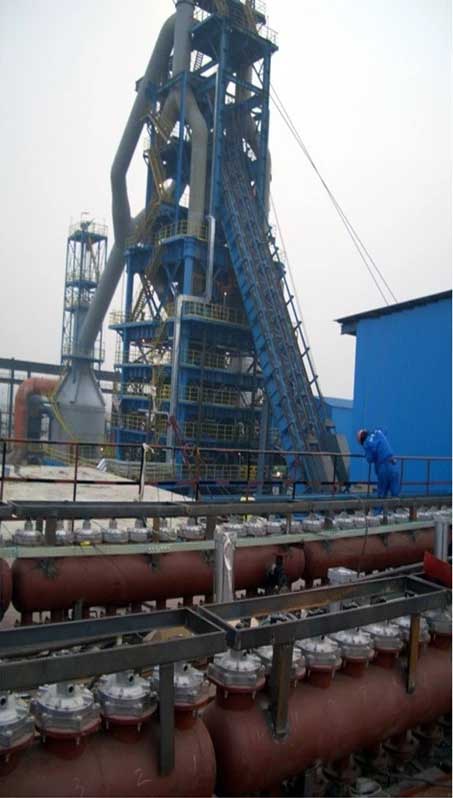 The absorption tower of the desulfurization duster with sodium calcium double alkali method is used in the counter flow spray tower. The flue gas comes into the absorption tower from the side inlet, and it contacts with the fog like slurry in the rising area. The flue gas after treatment is discharged from the top of the absorber tower to the chimney. The materials selected in the absorber are suitable for the characteristics of the process and can withstand the wear and tear of solid suspended matter in the flue gas ash and desulfurization process. The absorption tower is equipped with desulphurization equipment, namely spray system, mist eliminator and backwashing device. There are manhole doors, water supply pipes, maintenance platforms and staircases installed on the tower. The company can produce desulphurizing towers of any size according to the needs of customers.
Looking for ideal Desulphurization and Dedusting Equipment Manufacturer & supplier ? We have a wide selection at great prices to help you get creative. All the Sodium Calcium Double Alkali Dust Collector are quality guaranteed. We are China Origin Factory of Double Alkali Deduster. If you have any question, please feel free to contact us.
Product Categories : Single Machine Dust Collector